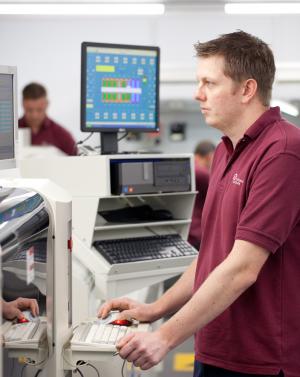 Today Cleveland Circuits is one of very few UK PCB manufacturers who also offer a turnkey PCB manufacture, assembly and test service from under one roof.  You can now specify the level of printed circuit board you require from a bare PCB to a fully assembled PCB.  This additional service option provides added economic and control advantages by removing the multi-contract, purchasing and shipping costs a populated printed circuit board usually requires.
Finding the right PCB manufacturer can be a time consuming process so when Cleveland Circuits offers you single contact control of the entire manufacturing process from bare PCB through to (if required) final assembly and test and couples this with ISO9001 certification, UL approval and IPC certifications, you can be sure of outstanding quality assurance throughout all stages of the electronic manufacturing cycle.
To provide the Ultimate PCB Package Cleveland Circuits can also supply your PCB interconnection wires, harnesses, looms and connectors. These are manufactured within our own Group and maintain the same high level build quality as our PCB's.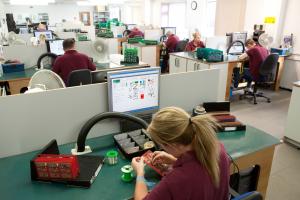 Despite our growth over the years Cleveland Circuits has not forgotten its original customer base of printed circuit board designers and prototype builders and in addition to our volume PCB manufacture we also offer a short run prototype service, as experience shows that supporting the smaller user often pays dividends as they grow and their demands increase.
We have the history, expertise and commitment to provide you with reliable and value for money PCBs.  We realise that cost pressures apply to all manufacturers but rather than reduce our service or quality to offer discounted products we have instead created a logistically economical and all-encompassing single source for your printed circuit boards. So, whether you require bare or assembled boards, with or without wiring interconnection, we are proud to offer you the ultimate PCB destination.
If you would like to talk to us, tour our factory or have us visit you please call 01287 651991 or email sales@pcb.co.uk