The effective sourcing of printed circuit boards, bare and assembled, is critical and can provide significant cost benefits.
Established ISO 9000/UL approved manufacturing sources...
For many years Cleveland Circuits has had an established relationship with PCB manufacturers in both Taiwan and China, providing a wide range of PCB's. Our partners are fully ISO9000/UL approved and our own internal quality inspection procedures ensure customer specifications are adhered to throughout the product lifetime, providing you with protected access to the benefits of Asian sourcing.
UK or Asia?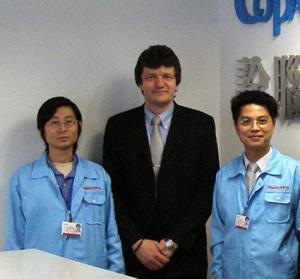 Cleveland Circuits UK manufacturing facility can provide prototype, low and medium production volumes, whilst additional East Asian facilities provide higher volume production offering customers scope for on-going cost reduction.
Total flexibility...
From initial prototype stage all the way through to volume production Cleveland Circuits affords a total service with maximum flexibility.
Hit by an unexpected increase in demand for an Asian manufactured item with the next scheduled delivery of product weeks away? With Cleveland Circuits you have always got the option to manufacture 'emergency' batches in the UK to alleviate the problem.